Core Values
Compassionate
We actively and empathetically listen to others. All team members genuinely enjoy responding in service and advocacy. We value and appreciate each other and walk in the shoes of those we serve.
Collaboration
We strive to create an environment that supports personal health and a healthy work-life balance. We encourage a variety of perspectives and appreciate differences. We respect each other, actively listen and build trusting relationships.
Accountable
We are experts in what we do and expect everyone to deliver a leading performance. We are very proud of our work, our appearance, our words, our attitudes, and our actions. We acknowledge our mistakes, own them, and correct them. We honor our commitments, act with integrity, and hold each member of our team to these high standards.
Innovative
Adaptability and investment in new ideas is crucial for our team. We will always ask "can we do this better?" and "what is next?" We value challenging the status quo and developing sustainable solutions. TANDEM365 team members will be curious and thoughtful advocates of change.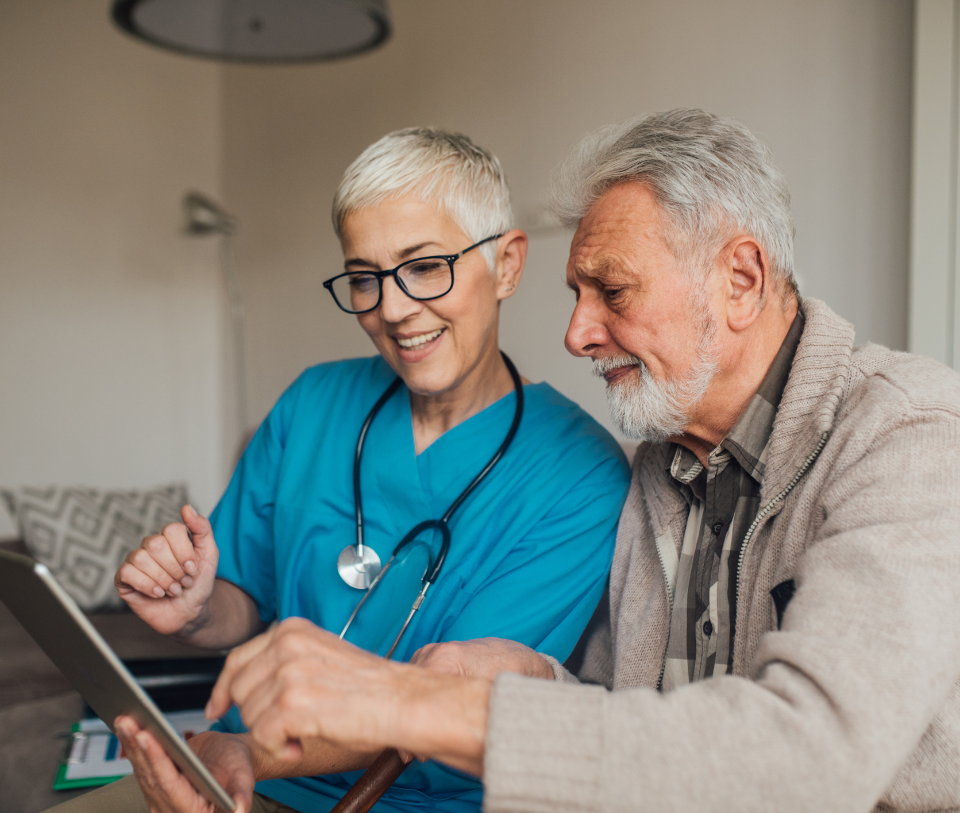 Our customized care coordination and individually tailored services have a positive impact on the
ongoing health and wellness of our program participants.
In addition to achieving positive health outcomes, our programs have shown a measurable reduction in healthcare costs as well as achieving a high-level of satisfaction and enhancing the quality of life for participants.
INTEGRATED CARE MODEL
At TANDEM365, we utilize highly skilled nurses, social workers and community paramedics to assist those patients who require frequent hospital visits. Our participants are medically complex and often elderly. Our services help them to remain in their homes and manage their conditions more appropriately. Our model provides intense, high-touch, patient-centered methods of care delivery to assist our participants to better navigate the often fragmented, complex, and costly healthcare system.
empowering the self-management of preventative health.
helping those who have few options for better health.
collaborating resources to reduce the costs of care.
organizing the complexities of healthcare for each individual.
Our Community Partners
TANDEM365 is fortunate to have established trusted relationships with many community partners throughout our region. We work closely with local physician practices, home health agencies, hospice programs and mental health services to provide the best care for participants and their families. By partnering with others in our community, we are able to maximize the positive impact we can provide to our participants.